The fashion industry is often associated with glamour, beauty, and creativity. However, beneath the surface, it has a dark side. Exploitative labor practices have long been an issue in this sector, with workers suffering from low wages, poor working conditions, and a lack of rights. Thankfully, as consumers become increasingly aware of these issues, ethical fashion has emerged as a powerful force for change by providing an alternative that promotes fair wages, sustainability, and empowerment. In this blog post, we will look at how ethical fashion can be a powerful tool in the fight against exploitative labor practices and showcase the inspiring work of Saheli Women, a nonprofit ethical fashion social company that is paving the way for a better future.
The Dark Side of the Fashion Industry: Exploitative Labor Practices
The fashion industry has a reputation for exploiting labor, with millions of workers in developing countries being underpaid and working in unsatisfactory conditions to produce garments for the global market. Here are some of the most common exploitative labor practices in the industry:
Sweatshops and Child Labor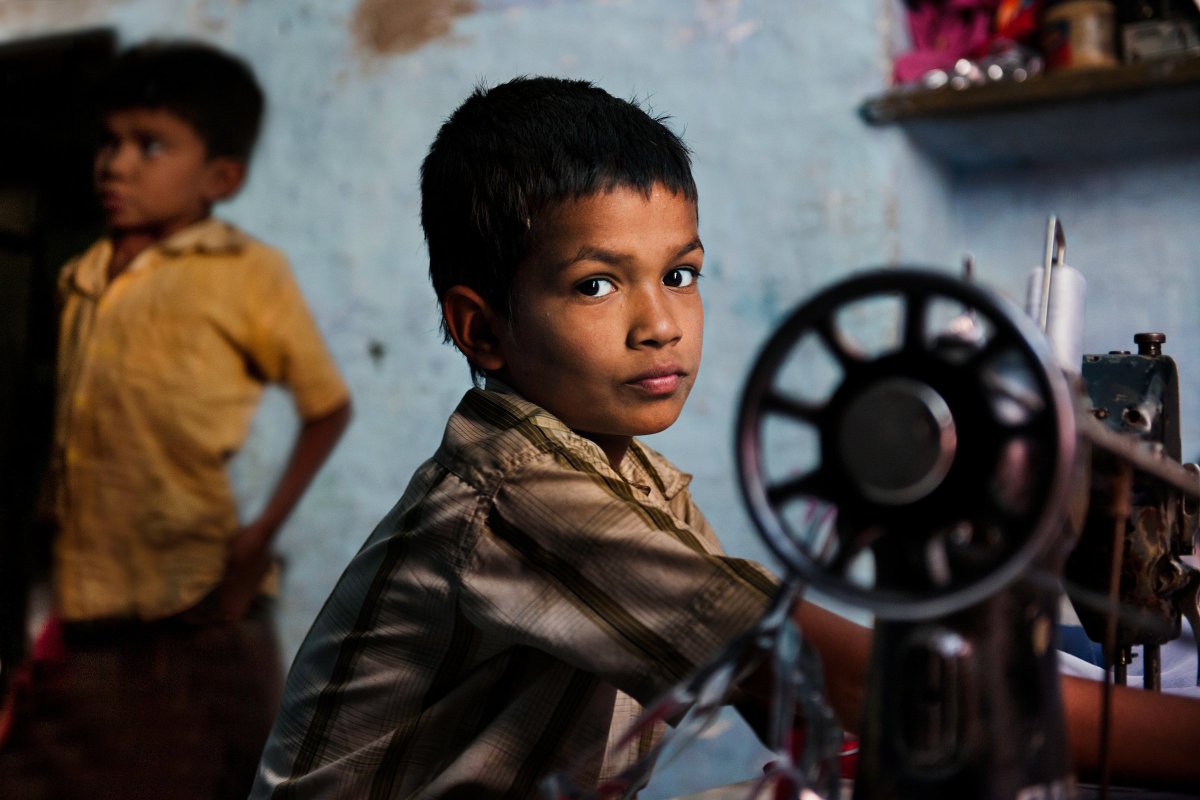 Have you ever heard of sweatshops? These are factories where workers endure extensive working hours, low wages, and terrible working conditions. Unfortunately, children are also victims of these factories, and they are forced to work in hazardous environments. To make matters worse, they are paid even less than their adult counterparts. According to the International Labour Organization (ILO), an estimated 170 million children are engaged in child labor worldwide, with a significant portion working in the fashion industry.
Forced Labor and Human Trafficking
Forced labor is another prevalent issue in the fashion industry, with millions of workers being coerced or deceived into working under exploitative conditions. Human trafficking, which is closely linked to forced labor, involves the recruitment, transportation, and exploitation of individuals for the purpose of forced labor or commercial sexual exploitation. The Global Slavery Index estimates that over 40 million people are trapped in modern slavery worldwide, with the fashion industry being one of the main sectors implicated.
Discrimination and Harassment
Discrimination and harassment are major issues in the fashion industry that cannot be ignored. Unfortunately, workers are often subjected to various forms of abuse, threats, and violence based on their gender, race, or ethnicity. This is especially true for women, who are more likely to experience sexual harassment and gender-based violence. These incidents can have severe physical and psychological effects on victims, which can lead to job insecurity and financial dependence. A study conducted in Bangladesh in 2019 by the BCWS and FEMNET highlighted the prevalence of gender-based violence in factories. Out of the 642 workers surveyed (484 females and 158 males), approximately 75% experienced GBV and sexual harassment. Despite the high occurrence of these incidents, the victims typically do not receive any assistance or resolution.
The Power of Ethical Fashion: The Saheli Women's Story
Organizations like Saheli Women, a nonprofit ethical fashion social enterprise located in the North-West of rural India, are leading the charge to combat exploitative labor practices in the fashion industry by creating meaningful change for workers and their communities.
Saheli Women: Empowering Female Artisans in India
Saheli Women, which means "female friend" in Hindi, was founded with the goal of financially empowering the women of Bhikamkor village in rural Rajasthan. The organization provides a safe, inclusive, and fair working environment for its female artisans, teaching them traditional and modern embroidery techniques. With the support of international partners like Ametou, Saheli Women has been able to lift many families out of poverty.
Here are some success stories that demonstrate the power of ethical fashion:
Improved Livelihoods and Financial Stability
Collaborating with Saheli Women has empowered an impressive number of female artisans to significantly increase their income, enabling them to assume greater roles as the primary providers for their families. This constructive shift has brought about an improvement in the quality of life for these women, as well as better access to healthcare and education for their families. As a result, they now feel more financially secure and stable.
A Supportive Environment
Saheli Women's production facility is a welcoming and vibrant space. The organization also sponsors the education of its artisans' daughters and operates the only female health clinic in the village. By offering employment, education, and training to women who would otherwise be denied these opportunities, the organization has made a beneficial impact on the community.
Empowerment and Skill Development
Ethical fashion initiatives like Saheli Women provide workers with opportunities to learn new skills and grow their careers. Such as financial literacy classes for the women of Bhikamkor, helping them to manage their finances effectively and make informed decisions about their money. This leads to greater financial stability and fosters a sense of empowerment and self-worth among workers.
Breaking Cultural Norms and Promoting Equality
By providing women with opportunities to work outside the home and earn a living wage, ethical fashion initiatives like Saheli Women are challenging traditional gender roles and promoting greater equality within communities. This helps to break down cultural barriers and create more inclusive societies. The organization aims to expand its reach further by creating more employment opportunities for women in Bhikamkor and promoting ethical and sustainable practices in the fashion industry.
The Road Ahead for Ethical Fashion
Despite significant progress made in ethical fashion in recent years, there is still a considerable amount of work left to be done. However, if we persist in giving priority to the well-being of people, and the environment, we can establish a fairer and more sustainable fashion industry that benefits everyone.
Supporting Ethical Fashion Brands
As consumers, we can drive change by supporting ethical fashion brands, which sends a clear message to the industry about our values of sustainability, fairness, and transparency. By advocating for ethical practices and raising awareness, we can encourage more brands to embrace ethical fashion, making it the norm rather than a niche movement.
Conclusion
Image via Saheli Women
Ethical fashion has the power to combat exploitative labor practices in the fashion industry by prioritizing fair wages, safe working conditions, and workers' rights. The inspiring story of Saheli Women demonstrates the transformative impact that ethical fashion can have on the lives of workers and their communities.
If you're interested in making conscious choices and supporting ethical fashion, we encourage you to check out Ametou's limited collection.